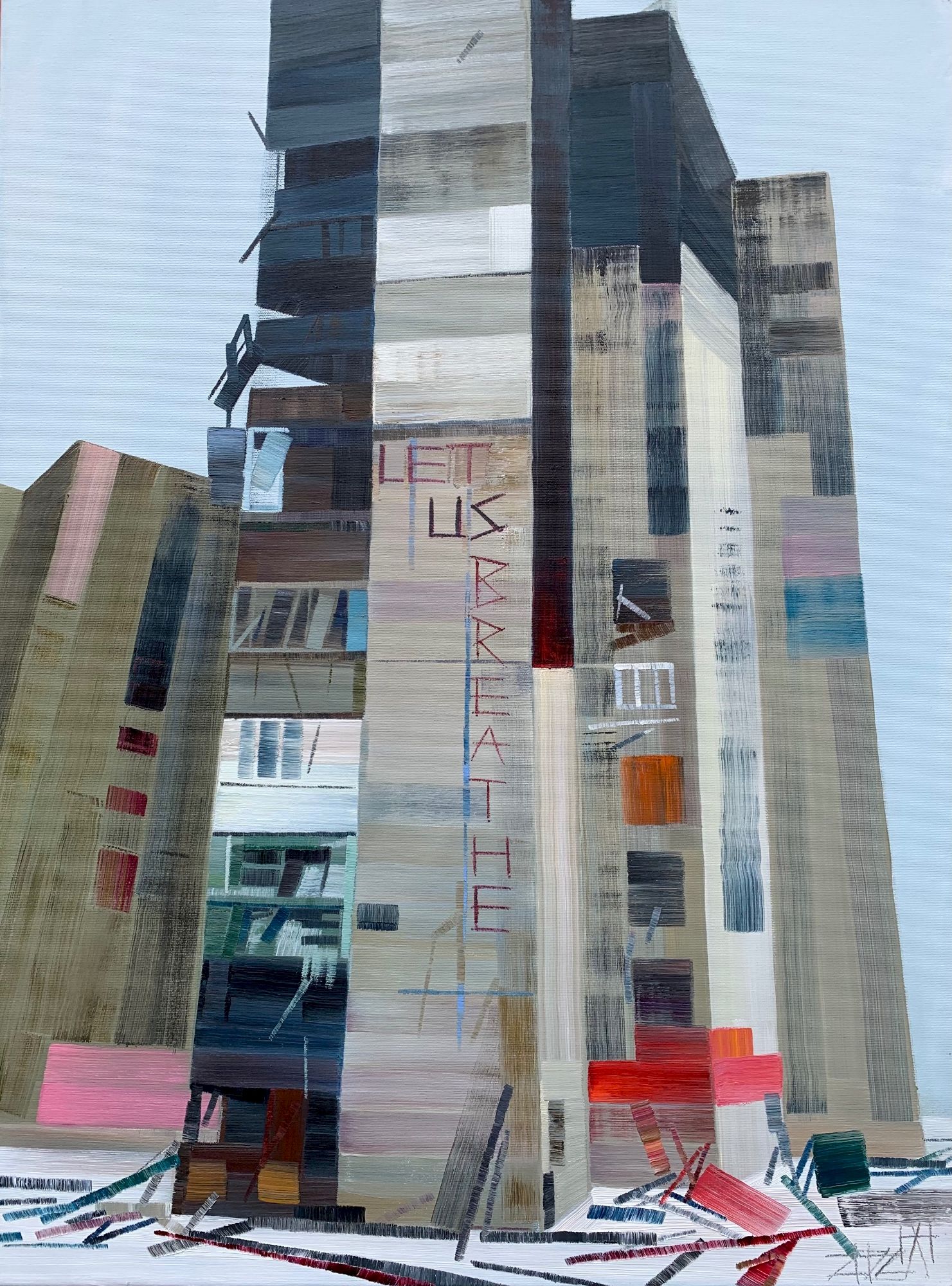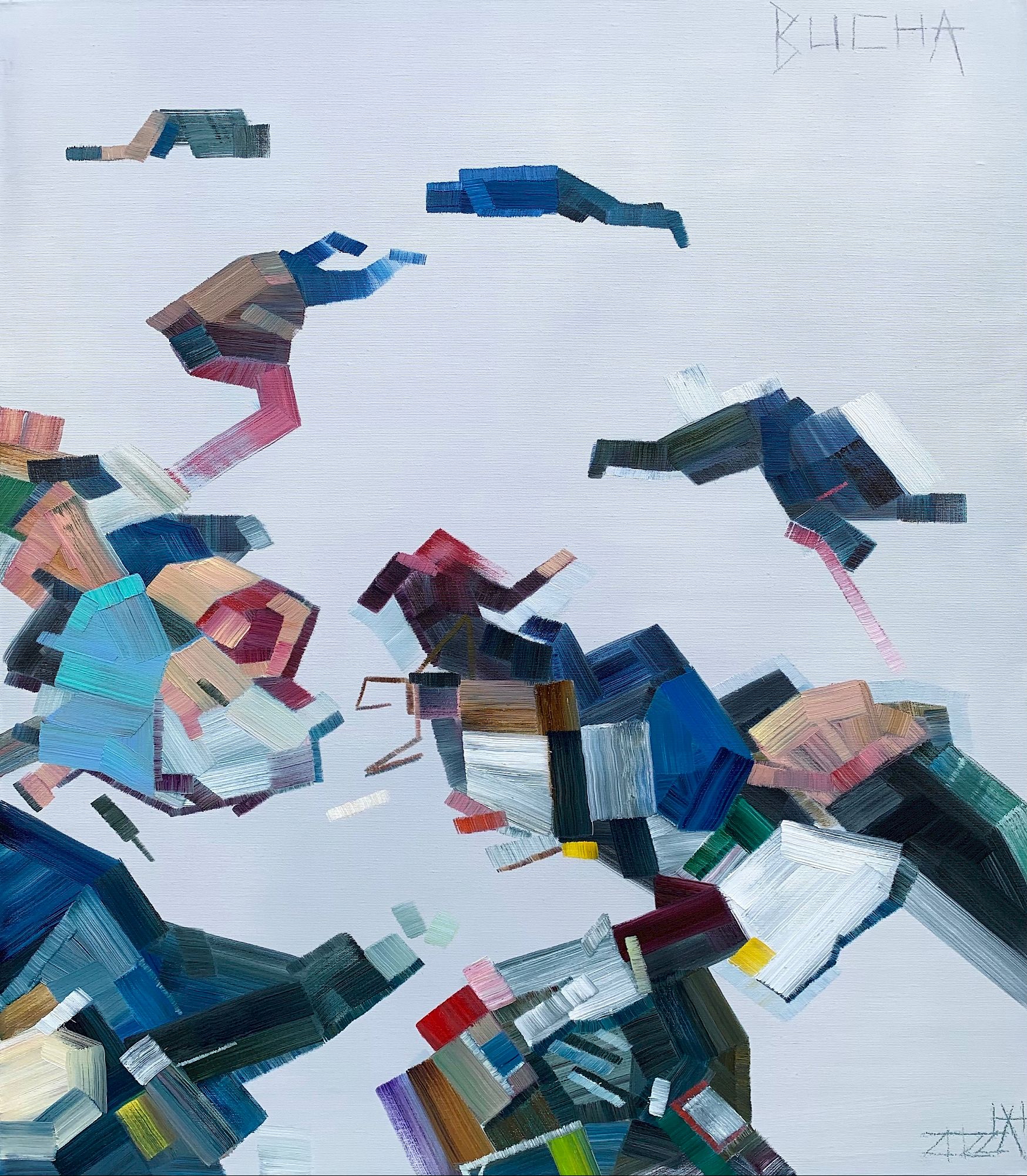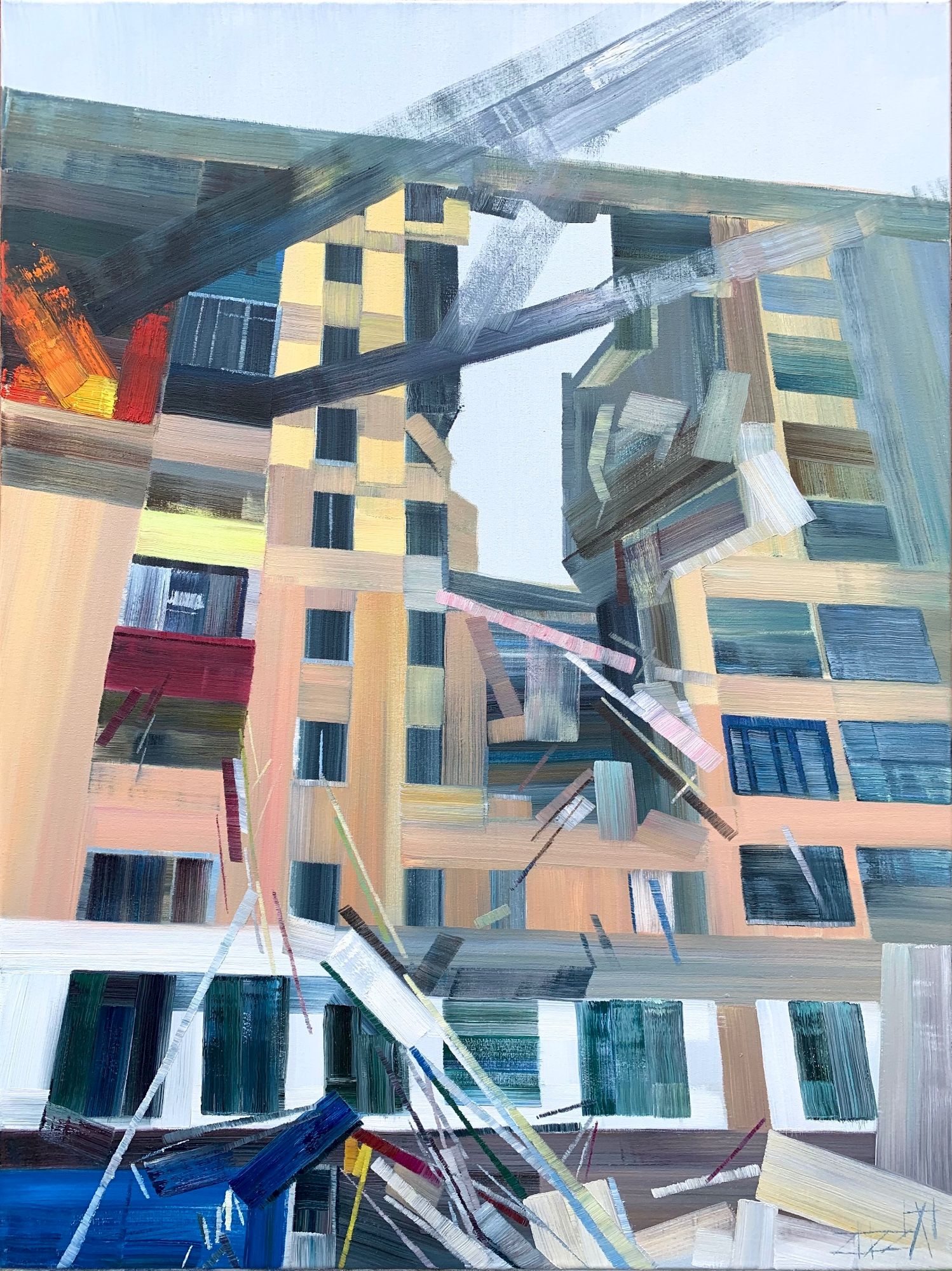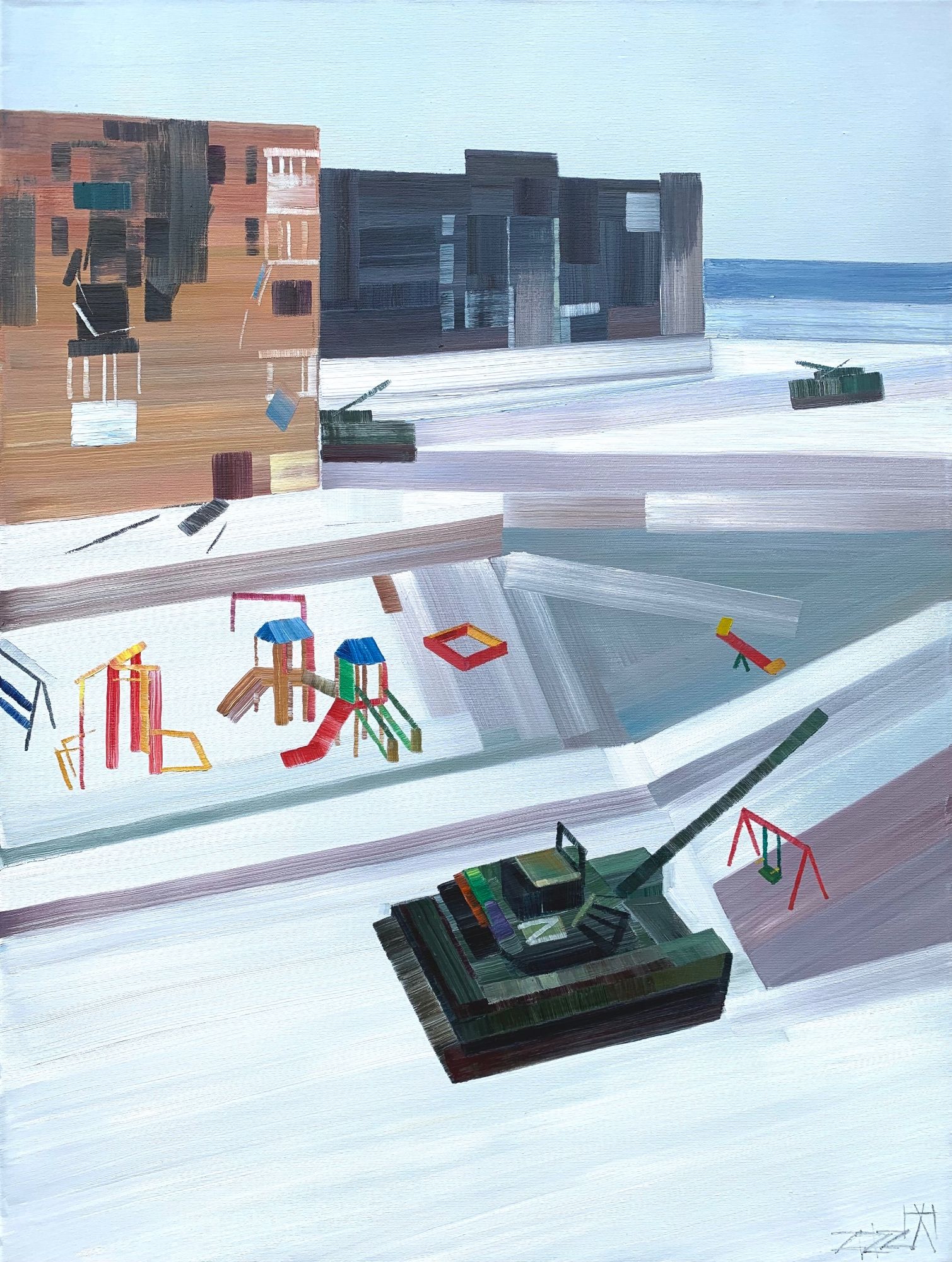 My name is Nata. I am a young artist from Kyiv. Born into a creative family, I spent my childhood enjoying nature and studying my mother's extensive library. I studied at the Taras Shevchenko State Art School, and then at the Ukrainian Academy of Printing. I lived my happy life, worked successfully, loved Ukrainian cities in all their manifestations. Six months before the war, I developed an anxiety disorder. I felt a great danger. Someone seemed to be squeezing me from behind and not letting me breathe. I knew that a black cloud of sorrow was approaching because I dreamt of war. As soon as I moved from Kyiv to a Carpathian village, the panic attacks stopped. And on February 24, when the first troops entered Ukraine, I was no longer worried. I felt only anger and the need to act. I was relatively ready for the war. All my paintings have survived, I have the opportunity to work. Now, painting is the only way for me to survive and at least let go of the pain. And there is a lot of pain, so I draw every day nonstop. My style has even changed. From harmonious, neat, semi-abstract and bright, my paintings have become expressive, contrasting, chaotic and dark. I have no illusions about Ukraine. But I believe in us. We are fighting against absolute evil. And we have already won because that evil is not able to penetrate our souls.
EDUCATION:
T. S. Shevchenko State Secondary Art School, Kyiv – Faculty of Painting – Specialist – 2014
Fiedorov Ukrainian Academy of Printing, Lviv – Department of Easel Graphics – Bachelor – 2018
EXHIBITIONS:
2014 – Gallery "Lidice", Lidice, Czech Republic
2017, 2018, 2019 – Embassy of Latvia, "Ivana Kupala", Kiev, Ukraine
2019 – Kavalieridze Museum,"Druzi", Kyiv, Ukraine
2020 – Book Museum, "Watercolor album", Kyiv, Ukraine
2021 – Khmelnytsky Regional Art Museum, "Molodi", Khmelnitsky, Ukraine
RESIDENCE:
2020, 2021 – "Dyvokolo", Slavsko, Ukraine
AWARDS:
First prize in the contest "Lidice", Czech Republic, 2014
Second prize at the Biennale "Watercolor album", Ukraine, 2020
The artist's paintings are kept in Khmelnitsky Regional Art Museum (Khmelnitsky, Ukraine), in the gallery "Artsvit" (Dnipro, Ukraine), in the collection of the residence "Divokolo", in private collections in Ukraine, Russia, Germany, Switzerland, Great Britain, USA, Canada.