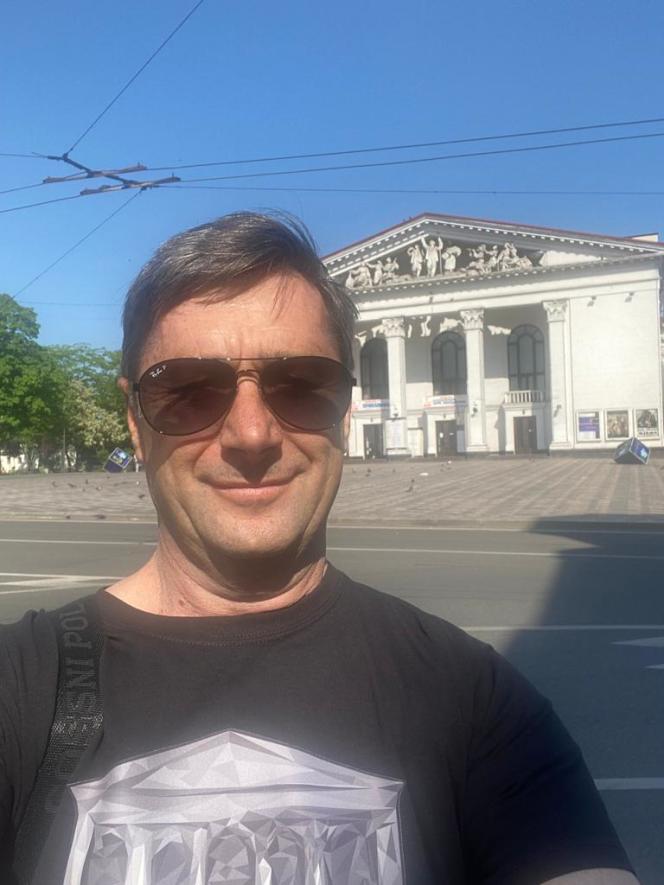 Oleksander Kniga is a 62 year-old stage director and theatre director. He lives in Kherson, a city in southern Ukraine on the Azov Sea, to the north of Crimea, which was captured by the Russian army on March 2, 2022. Oleksander Kniga directs Kherson's Regional Academy of Music and the Mykolai Kulish Dramatic Theatre. He is also president of the Eurasia Theater Association and one of the founders of the International Theatre Festival Melpomene de Tavria. He is a member of Kherson's Regional Council.
Articles in several newspapers, among them Le Monde, which was able to contact him, describe his abduction from his home on the morning of March 23, 2022, by Russian soldiers, who later released him in the evening. Kniga recounts the event with some humor: at 7 a.m., some ten armored jeeps arrived at his home in Olechky. "The entire courtyard was surrounded by soldiers." "My family woke up. The soldiers asked me to move along through the house. Armed men with bulletproof shields followed me. Honestly, at that moment I stopped being afraid and I started to laugh."
He says that the Russians did not torture him but submitted him to several interrogations. They wanted to understand the link between the theatre and the demonstrations protesting the occupation, because theatre employees regularly took part in them. Kniga tells of the Russians' inability to understand the hostility, since they had expected to be welcomed as liberators.
Kherson's theatre was searched for arms, which the soldiers failed to find.
According to Le Monde, the interrogations gradually became a "long conversation on various subjects", including the theatre. "They asked me if people in Kherson went regularly to the theatre." Kniga explained that his theatre is known well beyond his city, and the actors sometimes play up to forty plays a month in five different locations. One of his interrogators recalled his memories of theatres in Moscow. "He said that he was surprised to see that there were many young people in the audience."
Oleksandr Kniga sent a photo of himself from Spring 2021, taken at the time of a performance. He is standing in front of the theatre of Marioupol, which was destroyed by Russian bombing, although the city's residents had indicated, by placing large marks that were visible from the air on the ground, that there were children among the hundreds of people who had taken shelter there. On March 25, it was announced that about 300 people died under the ruins. Yet the human toll of Mariupol remains unknown, as the city is under siege, with the Russians refusing to allow civilians to use humanitarian corridors to flee.
The stories of those who have succeeded in escaping reveal a violence that exceeds anything that the authors of tragedy have put on the stage.