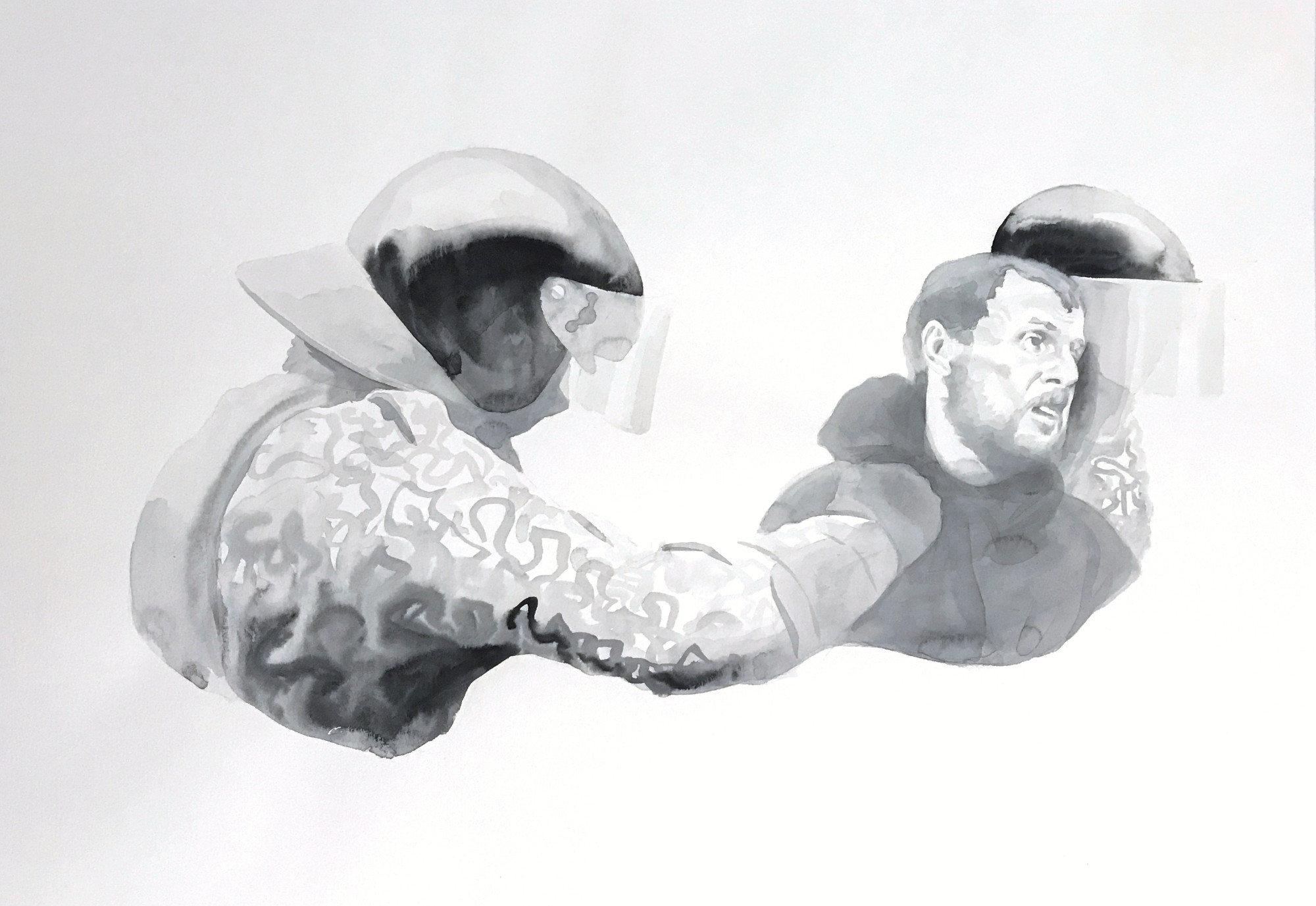 Nikita Kadan has been well-known among Ukrainian artists for his role in the cultural dynamics of contemporary art since the early 2000s, and especially from 2014, when the Russian government began seeking to crush this dynamics at any price.
Born in Kyiv in 1982, where he resided until recently, Nikita Kadan graduated from the Academy of Fine Arts of Kyiv. His work has been exhibited regularly since 2004 in Europe and is included in many important collections in Ukraine, Germany, Belgium, Poland, Italy, Austria, and France (Centre Pompidou, FRAC Bretagne). He uses multiple techniques: drawing, painting (as a student, he majored in monumental painting), photography, video, objects, sculpture, installations.
In his participation in the work of several collectives (R.E.P. pour Revolutionary Experimental Space, HUDRADA), he bears witness to the changes in today's world in the Ukrainian context and more generally in the post-communist world, to the brutal shift to a liberal economy, and to the social and political antagonisms that result. In borrowing from or exchanging with architects, the social sciences, and activists for human rights, he seems to be among those most fully engaged in a critical examination of his world and of a history that seems out of control.
His exhibition at Vienna's Mumok in 2019 was called Project of Ruins and presented a paradoxical temporality, in which the history of the avant-garde of the 20th century is confronted with the far more menacing contortions of that of the 21st.
Having remained in Kyiv in the first weeks of the war, he is now working to organize help and resistance among Ukrainian artists by establishing an artists' residence on Ukrainian territory so as to resist and bear witness.
Nikita Kadan is represented in France by the Jérôme Poggi art gallery.