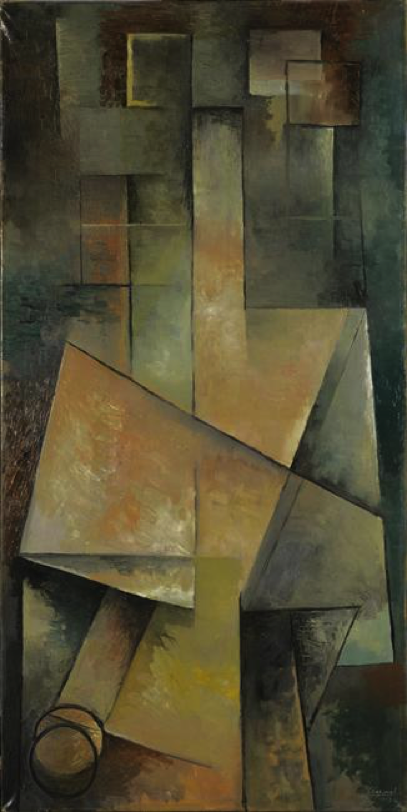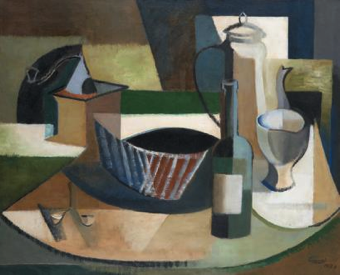 The international circulation of artists, whatever the causes (the traditional Grand Tour, exile, the desire for a change of scenery, the attraction of movements...), allows many works to escape the disasters of war when they are bought beyond the battlefield. On the occasion of a conflict, it may then turn out that "foreign" collectors or museums have preserved and still preserve works that recall the existence of such exchanges, confrontations between artistic schools and reciprocal influences.
Walking through the collection of the Centre Pompidou museum, for example, one notices paintings by Youla Chapoval (1919-1951) that call for questioning the various dimensions and transformations of Ukrainian culture in eras prior to ours.
Yula Chapoval was born in Kyiv (Kiev) on November 3, 1919. He is the third child of a bourgeois family of jewellers, which also has two daughters: Mania and Bella. Youla and his family eventually settled in Paris, France. In November 1938, he met Pablo Picasso. He entered the milieu of artists, poets and art lovers, and came into contact with Maurice Sachs and Jean Cocteau.
Caught up in painting, he assiduously frequents "La Grande Chaumière". But then came the Vel'd'hiv Roundup (1942). Jewish, he is forced to hide and leaves for Marseille, then Toulouse, in the non-occupied zone. In 1944, he returned to Paris, found Picasso, Cocteau... and meets the merchant Henri Benezit. A series of exhibitions began, including that of the Galerie de France and a group exhibition at the Galerie Jeanne Bucher, then in the Galeries Denise René (1950) and Maeght. He obtained the 2nd prize of the Young Painting.
In August 1950, he was entrusted by the Ministry of National Education with the decoration of the Lycée Langevin (Suresnes). He made plans for the Paris Opera. In 1951 he entered the collections of Fernand Graindorge (Liège). But he was found dead in his studio on Avenue Junot in 1951.